I will find a center in you.
I will chew it up and leave,
I will work to elevate you
just enough to bring you down.
Trust me.
In America, under a dead Ohio sky or down in our fetid Arizona bay, we give our leaders two terms, then force ourselves on. Despite our pride in the democratic process, in between sips of coke our leaders invariable lie, cheat and steal, so we set a limit on their reign. Then we let the bullshit three ring circus sideshow of freaks that is our presidential election process pick another two smiley glad-hands with hidden agendas to run the nation.
You guys seem to think that if you have a good thing going you should stick with it. But something has to change – un-deniable dilemma. Boredom's not a burden anyone should bear. Three terms seems to be about the limit your populace can bear. And let's face it, even if you've tried your best to keep them fed on cake, you certainly haven't given them enough circuses. You refused to endorse the illegal US invasion of Iraq. This has been the worst military misadventure since Vietnam, an unplanned fiasco of a war, and thus the perfect opportunity to give the youth of NZ something to protest about. Yet you denied them this opportunity. Shame on you – for after all, we all feed on tragedy, it's like blood to a vampire. Why won't you just admit it?
Your reign started off with a truly shiny vibe. Aotearoa had suffered nine years of the state-control thesis: Muldoon suffocating her economy with tax and mad building projects. She then suffered fifteen years of the economic liberalization anti-thesis, thrown on so joyously like a new age that those unfit to compete had their jobs shattered, then given scarse time to bring the pieces back together, rediscover communication – before the machine rolled on. You presented yourself as a synthesis in which the pieces fit. Capping student fees for a brief period and forcing universities to negotiate initially small increases. You began raising the minimum wage every year. Your union allies gave a mild smile when you rewrote the 1991 Employment Contracts Act, which had put pay negotiations largely into the hands of employers; you made it harder, in the new Employment Relations Act, for employers to contract a worker for a fixed period then fire them. On the other hand, small businesses were not impressed that they now had waste time, collecting evidence whenever an employee robbed them or spat in the produce. "You thieving bastards, you have turned my blood cold and bitter" becomes the cry of another closed manufacturer, but if you push the envelope you accumulate enemies.
By having the actual ideologically Left part of your government kept in a coalition, you were able to displace some of the opposition to your policies. Separated enough to step aside and weep like a widow to feel inspired, to fathom the power of a good balancing act. Then, of course, your Alliance buddies imploded when you sent a few useful idiots off to chase brown people around Afghanistan. You were forced to find a centre in the Christian conservatives of Dunne and Anderton, twice jilting your organic suitors. You then offended your own brown support-base of Labour Maori by protecting the Queen's Chain from valid local claimants – yet your declining white-southern-miner base were upset that you didn't go far enough in taking Maori land. Plus you wouldn't let them cut down trees. You minimize their movement anyway.
Meanwhile, you handed out occasional pieces of long-overdue kindness and understanding – removing some legal discriminations against queer folk and prostitutes. But despite the absurdity of criminalizing folk for ingesting plants, you've been too much the coward to make change. Too much the coward to return to Waitangi and face your opponents' anger. You've retreated from meaningful interviews, called your opponents haters and wreckers. You wear the grudge like a crown of negativity, calculate what we will or will not tolerate. Desperate to control all and everything, you lose touch and they take to the newest product. There is a time for humility, else you'll find yourself in a soapbox house of cards and glass. So don't go tossing your stones around so lightly.
And so we move onto your third term. Whilst the first two mixed those acts of long-due kindness we mentioned earlier into the general whiff of trouble that goes with politics, the third began with a blush of embarrassment, when the nation's auditor realised you had spent $768,000 more than you were legally allowed, trying to get back into power.
Faced with growing attention to child abuse, you increased police powers to prevent "smacking" – and angered the conservative "centre" you had jilted the hippies for in the first place. They found their centre in you but chewed you up and left.
You then turned on the hippies and brown folk – who can no longer be called your base – when a murky series of raids suggested they had too many guns for their pig-hunting needs (whether this was indeed the case has not been truly revealed). You decided it was the case; you decided to wear the grudge like a crown. Desperate to control, unable to forgive, and we're sinking deeper.
You passed a Terrorism Suppression Amendment to make membership of unsavoury groups a crime. A collection of every 'fringe' party – from the hippies to the Maori Activists to the freemarketeers – joined together to point out, rather sensibly, that real terrorists, by definition, conspire to commit offences already illegal under the crimes of firearms acts. Which makes your increase in social surveillance power rather unnecessary. But you were Terrified of being wrong. Ultimatum prison cell.
Then, to deal with that embarrassing overspend and to put attention on your competitors "weird sect" supporters – your words, not mine – you decided to make election spending more open from secret donors, with less money allowed from individuals and more required of the state. Whatever the validity of this plan, it was mangled when your Justice Minister lackey returned it to the floor. Instead of making electioneering more open, it simply clouded it with regulation. Defining, confining, controlling, and we're sinking deeper. To ease the anger against you, you could have thrown it out, gone back to the drawing board and tried again. But you refused to swallow your pride.
After pointing out to the world that our President Bush was more of a dick than Mr Gore, you had to apologise and pretend you hadn't said the obvious. You have had to smooth over your radical side, your most passionate opinions on peace and all that for decades of government – and yet you find yourself overtaken by a charmingly vapid young man who doesn't have any opinions at all to weigh him down.
I know you have a heart inside that gruff exterior, and like your lustful admirer Richard Meros, Tool would like to see it. There was a time that the pieces fit, but I watched them fall away. Perhaps it's not your fault, none to blame – it doesn't mean I don't desire to point the finger, blame the other, watch the temple topple over. To say come down, it's time to nail the next fool martyr to the cross of public blame.
On the other hand, if there were no rewards to reap, no loving embrace to see me through this tedious path I've chosen here, I certainly would've walked away by now. For I desire to bring the pieces back together, rediscover communication. We barely remember what came before…
Hang on, you know what? Fuck it. Whether it's you or John in control, the bullshit three ring circus still turns. Since I – or we, however We may phrase it – are the conceptual spirit of four USA-resident musicians, we can't vote anyway.
And in the end, what you do in your beehive doesn't alter the rigidity with which I can hold a 7/8 time signature. So we move on to more important things, following our will and wind we may just go where no one's been. We'll ride the spiral to the end and may just go where no one's been.
Spiral out. Keep going.
regards, Tool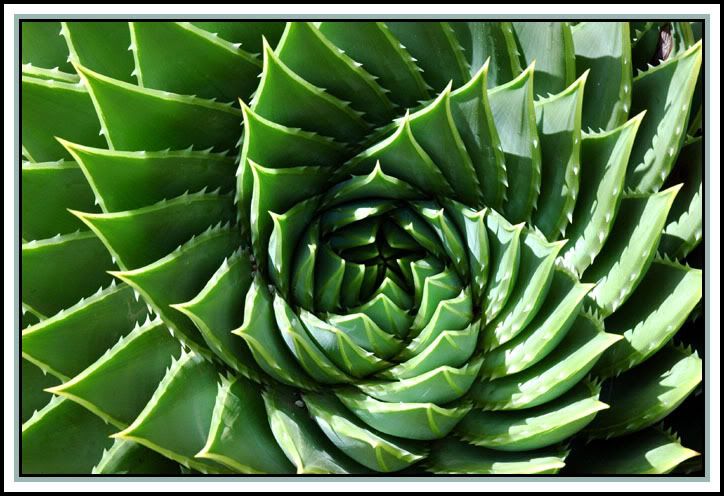 [ssba]